Reprinted from: F&D Technology
Malt Products Corporation invests in vacuum belt dryer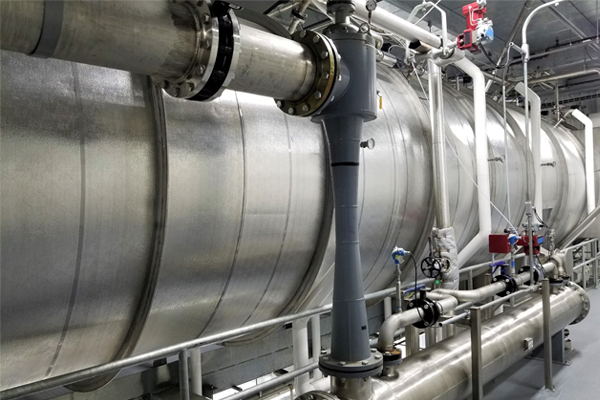 Malt Products Corporation (MPC), a manufacturer of malted barley extract and other natural, nutritious sweeteners, has invested over $15 million in a new state-of-the-art drying plant, incorporating a vacuum belt dryer designed and built by drying technology expert Bucher Unipektin. The 58-foot-long machine is currently operating at the company's Dayton manufacturing facility in Ohio, US.
Important to the drying of malted barley extract, vacuum belt drying utilises a gentler process that protects unique-to-product characteristics not found in other sweeteners, including antioxidants, essential amino acids, minerals and vitamins. Vacuum belt drying also helps avoid burnt notes or other off-flavors and aromas typical with spray drying, and better controls the maillard reaction for a more consistent final product colour. The lower pressures used by vacuum belt dryers reduce the temperature at which moisture is evaporated – this eliminates oxidation and prevents damage to critical functionalities of the original syrup.
Vacuum belt drying produces a powder that is highly soluble in cold liquids, making it preferable for malt beverages. The enhanced technology will allow MPC to manufacture products such as honey, agave and molasses that are difficult or impossible to dry on a spray dryer without additives.
The initiative also has an eye toward eco-consciousness: vacuum belt dryers use less energy and water than spray dryers, reducing environmental impact and aligning with MPC's broader commitment to sustainability.
The new dryer is the culmination of a five-year, $50 million investment by MPC, which began with the expansion of its state-of-the-art brew house and addition of a Meura mash-filter, expanded laboratory, research and development and customer application capabilities. These investments are in response to increasing demand for non-GMO and natural, nutritious ingredients.
MPC supplies a broad spectrum of natural sweeteners including molasses, oat extract, rice syrup, tapioca syrup, agave and honey.
"The new drying plant will continue our commitment to supply natural sweeteners which are minimally processed and environmentally sustainable" said Amy Targan, president of MPC.