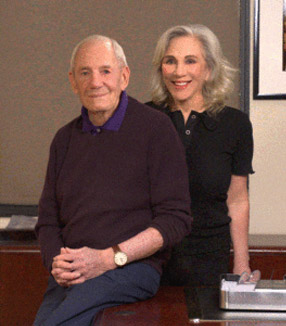 The Family-Owned Business Advantage
A secret to Malt Product Corporation's success is a "family business" approach to customer service built on sustained relationships, impeccable quality and precision customization. That family culture survives to this day. Malt Product Corporation applies a people-first philosophy to benefit customers with tailored product offerings and the ability to move nimbly to achieve business objectives. When it comes to suppliers, bigger isn't always better. Our family business treats businesses like family.
Deeply Ingrained Family Dedication
Malt Products Corporation's roots were planted in 1957 when Ron Targan would buy barley from farmers in Delaware and Pennsylvania. He'd germinate – or "malt" – the barley in beds behind the factory and process it to produce malt extract, which he'd sell to mom & pop bagel shops, bakeries, and other small stores. Over time, he grew the business from modest batches of malt extract sold locally to copious amounts supplied to leading global food and beverage manufacturers.
Ron's daughter Amy Targan stood by her father's side as heir apparent. Assuming the company presidency in 2004, Amy built upon her dad's legacy and expertly elevated MPC to the next level. Sensing the emerging consumer health consciousness, she ramped up capacity to meet heightened customer demand by implementing essential infrastructure, expertise, and ongoing investment initiatives.
MPC has flourished under Amy's leadership, exemplified by a recent $50 million capital investment featuring an expanded state-of-the-art brew house, laboratory, research and development operation and customer application capabilities. The company now has over 200 employees split between its headquarters in Saddle Brook, New Jersey and production facility in Dayton, Ohio.